Anita Cocker Hunt (Conductor)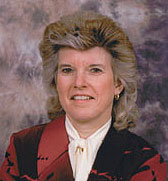 Anita Cocker Hunt is originally from Cleveland, Ohio. She earned her Bachelor of Music Education and Bachelor of Music in trumpet degrees from the University of Cincinnati College-Conservatory of Music. She has held positions as high school band and orchestra director in the Cleveland area, as private trumpet instructor at the Cleveland Music School Settlement, and was a member of the Cleveland Women's Symphony Orchestra.
Anita returned to Cincinnati to serve as Divisional Music Director for the Salvation Army in Southwest Ohio and Northeast Kentucky until 1997, when she moved back into public education as director of bands in the Pendleton County, Kentucky School System. She also earned her Master of Music degree in Instrumental Wind Conducting at the University of Cincinnati College-Conservatory of Music. She worked for Buddy Roger's Music from 2001 until 2007 is presently Divisional Brass Ministries Director for the Southwest Ohio/Northeast Kentucky division of The Salvation Army. She keeps active with guest conducting and instructing at various music camps.
Anita has been the only conductor of both Athena Brass Band and Cincinnati Brass Band since they were formed. She is also Associate Conductor of the Commonwealth Brass Band, an ensemble in residence at Indiana University Southeast, and on staff as an adjunct faculty member at IUS. Anita serves on the Board of Directors of Cincinnati Brass Band and also served as President of the North American Brass Band Association (NABBA) from 2001 to 2007. She continues to be an active member of the NABBA Board.